In order to thoroughly implement the spirit of the important instructions of general secretary Xi Jinping on resolutely fighting the epidemic prevention and control, we should fully implement the decision and arrangement of the Zhejiang provincial Party committee and the Ningbo municipal government on the prevention and control of epidemic diseases, and give full play to the role of the scientific research platform of the Institute, help and support enterprises to tide over difficulties and resume work smoothly in a special period, China's Academy of Sciences Ningbo. According to the research decision of the Institute of materials technology and engineering, Ningbo new material testing and Evaluation Center Co., Ltd., Zhejiang regional center of the national new material testing and evaluation platform, cooperates with the public technology service center of Ningbo Institute of materials, Chinese Academy of Sciences to provide free testing services to enterprises in Zhejiang Province.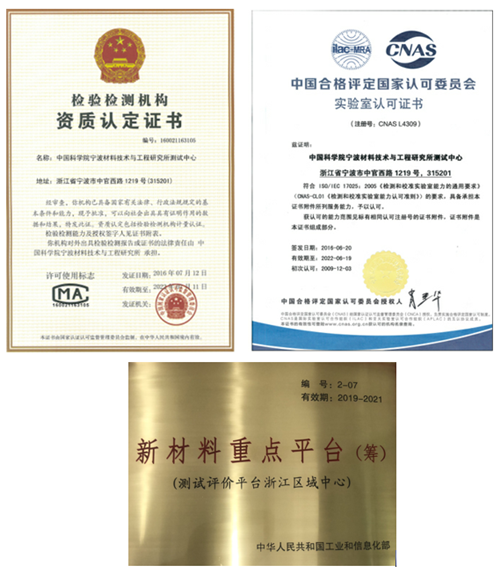 1、 Service object: small and micro enterprises registered in Zhejiang Province and recognized high-tech enterprises (third-party testing institutions are not included in the scope of this activity).
2、 Free test service content:
1. Technical consultation related to material testing.
2. Material microstructure analysis, performance analysis, inorganic composition analysis and organic analysis, etc
3、 Qualification certificate:
4、 Service period: from February 20, 2020 to June 30, 2020 (the specific time depends on the situation of epidemic prevention and control).